As part of the excellent service we provide, we want you to have options. You can choose:
Our goal is to maximize your return on your investment.
Our company has been in business since 1979, over 40 years! Our experience enables us to make recommendations to you, which helps ensure that your property continues to grow in value.
Our expertise will help your net cash flow.
Our experience and expertise will help to avoid costly errors and our excellent service will help to minimize the cost of any problems that could not be avoided.
Our three management options will help you determine the assistance needed to maximize profit and save time and energy. We can help you with filling your rental homes, managing the property by highly skilled property managers, or both!
Our strong experience with leasing management will ensure you have potential tenants viewing your property on a regular basis. We also screen all potential tenants with a background check to make sure you have the best possible opportunity for a strong return on your investment.
Let the experience of M&M Property Services and Management help make you money while taking away the burden of managing the leasing yourself.
With our leasing management and property management experience, we can efficiently fill your rental homes and keep them looking their best.
Full Services Leasing and Management:
Single Point of Contact (SPC)
Advertising on professional rental websites
Rental Agreement Execution & Enforcement
Rent and Security Deposit Collection
Financial Record-Keeping and Bill Paying (monthly statements and annual 1099's)
Tenant Screening
Legal Updates
Full Services Leasing and Management:
Advertise the property for rent
Take calls from prospective tenants and show property
Accept and process applications from prospects
Prepare the lease documents and addendums
Perform the Move-In inspection and photos with your new tenant
Forward the lease, move-in inspection, rent and security deposit to you.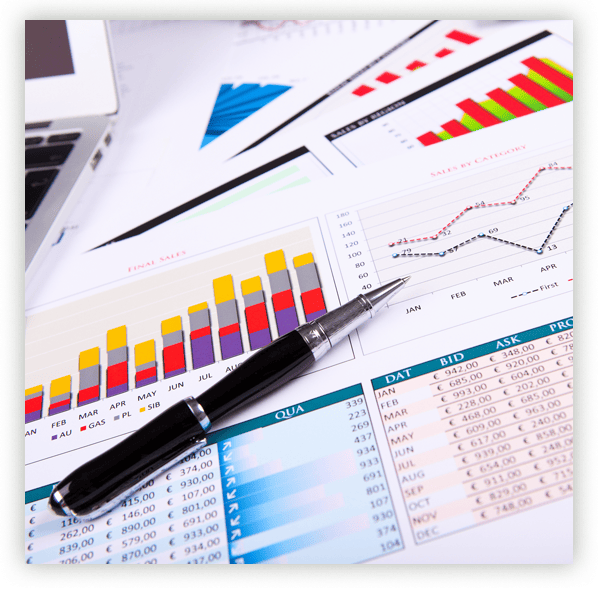 Need help procuring a tenant?
Ask about our "Lease Only*" Service.
Lease only means that we will:
Advertise the property for rent
Take calls from prospective tenants
Show the property by appointment
Accept applications from prospects
Process the applications through the credit check company
Prepare the lease documents and addendums
Perform the Move-In inspection with your new tenant
Provide Move-in photos
Collect the security deposit and 1st month's rent.
Forward the lease, move-in inspection, and security deposit to you.
* Note with Lease Only service, you would pay for any direct advertising costs that relate specifically to your property.
Ask about our Manage Only option!
Manage Only means that you will take care of the "Lease Only" tasks (see previous), or, if property is already rented, we will start collecting the rent, coordinating repairs, and all of the other tasks associated with managing the tenancy. 
What are you waiting for?
Please contact us today at
916-923-6183
and ask for an agent that is nearest to your investment property.
What People are Saying About Us
By far the best property management professional I have met yet. Darren Babby has consistently went above and beyond his job title working with me in many ways. Always available and willing to help solve problems that inevitably arise, he has become a great resource to turn to. I can't say enough great things about Darren and the company that cares enough to employ people of such high character.
Dustin
Carmichael, CA 05/18/2020
I rented a place just recently from M&M. Dealt with Darren the entire time and he was awesome! Renting a home from him was unbelievable easy. He responded every-time i had any questions and pushed to get things fixed around the house from the homeowner. I remember sending him a text 1 night around 9pm and 10 seconds later he called to help out. He was awesome and a really good
person.
Josh
4/20/2020
My property manager, Teri Chikami, is always very responsive when I have an issue at my home. I had a light go out yesterday and couldn't buy a replacement bulb as the bulb was integral to the fixture. I reported this to Teri via email at 4:30 pm and got a call from an electrician within 15 minutes!
The next day the electrician came out and replaced the fixture. Every time I have made a request for an issue Teri is instantly on it and things get resolved promptly. I am very pleased with the response time to issues at my residence!
Juliana
Sacramento, 3/24/2020
My family and I are entering our third year using M&M properties to manage our rental properties here in Rancho Cordova and we could not be happier with their services! Our agent, Teri Chikami, is wonderful! She does a great job of being a fair and neutral advocate for our tenants all while protecting our interests as property owners. Teri advertises our properties to potential renters, handles all of the showings and only brings us qualified applicants.
Ashley
Sacramento, CA 05/08/2020
I am not usually a fan of property management companies but Jim Hall with M & M was very professional and responsive over the last 5 years as a tenant in one of his properties… Thanks Jim.
Tony
Long Beach, CA 1/9/2020
Very professional and responsive.
I have rented from several Property Management Companies and can honestly say, M&M is one of the best. Our property manager responded to all communication, made necessary repairs when needed, and did not gouge us on security deposit when we moved out. The home was in good condition upon our move in, the home was clean, paint looked good, no pre-existing conditions. M&M really cares about their tenants and our 3-year stay at this property was pleasant. If you're looking to move, I would recommend contacting M&M Property Management.
Jonathan P.
Responsive and accommodating.
I rented my very first place with Wes at M&M. He always got back to me when I called about a concern. I had an ongoing plumbing issue (shower wouldn't work, just the bath) that required a few different appointments and they were able to go in the condo while I was at work and make the repairs. Considering I was working full time it made things very easy for me. I always paid my rent on time and never had any problems. I would have never moved if it wasn't because the owner decided he didn't want to use the property as a rental anymore. I would recommend renting from these people.
Leslie C.