M&M Properties Multi-Family Division
M&M Properties Multi-Family Division is part of the M&M Properties family of services. This unit is staffed with qualified and experienced agents and brokers. These multi-dimensional team members understand the complexities of managing multi-family properties and projects and can assist with the Sale, Purchase, and/or Day to Day Management of multi-family properties. The team is comprised of:
Property Managers/ REALTOR
Barbara Lemaster
Jason Olivera
Alice Kelly
Jeff Novelli
Digital Marketing/Analytics/REALTOR
Compliance/REALTOR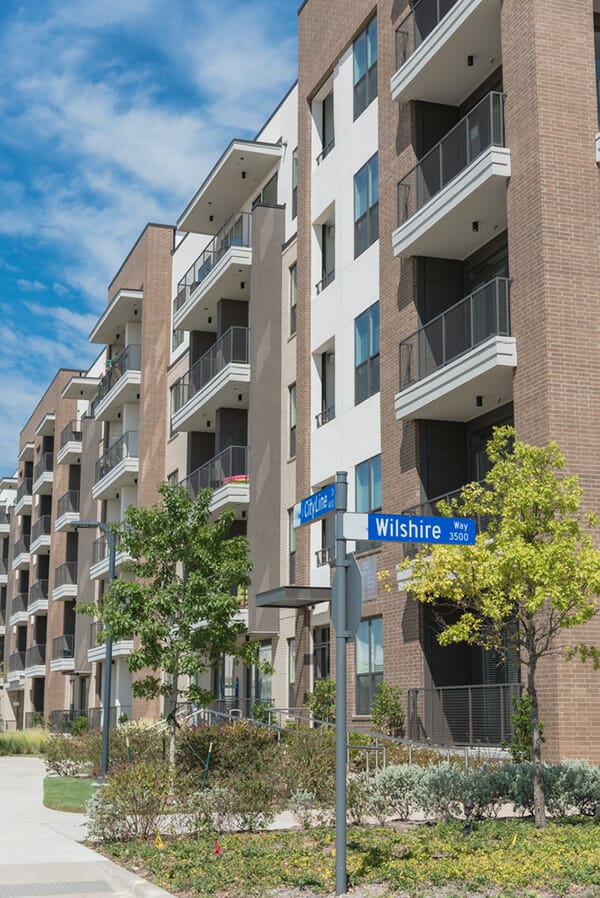 Take the stress out of property ownership, save time and money using M&M Properties "Smart Investor Program!" with Single Point of Contact (SPC). The Smart Investor Program includes:
Single Point of Contact (SPC)
Valuation of properties
Vacancy Cap
Guaranteed Income
On-site inspections
Special (12) month fee
Quality Tenant placement
Audit Reports & Monthly Statements
Plus, MANY more features…
Call to set up a site review and detailed property analysis.
Darren Babby
Office:
916-500-8188
Email:
[email protected]
DRE:
01912000
Barbara Lemaster
Barbara is a licensed REALTOR and Property Manager with 40+ years' experience in multifamily communities in six different California Real Estate Markets.
Lemaster has been with M&M Properties for over 25+ years handling multifamily, single family and small commercial properties. Barbara has also been with our sister company Associated Management Concepts since 2005 as an Association Manager with a portfolio of 10 to 13 Homeowner Associations that range in size from 48 to 464 units, and assets up to $535,000.000.
Barbara's Memberships and Service includes:
Rental Housing Association of Sacramento Valley | Board of Directors and Committees | California Apartment Association | Board of Directors and Committees Political Action Committee
Trustee Del Paso Boulevard PBID | Board of Directors
Jason Oliveira
Jason is a high performing manager that has (12) commercial properties, (185) single family properties and (15) multifamily residential apartment complexes.
Oliveira is a certified rental inspector and delivers exceptional results managing properties with combined values more than (80) million dollars and maximized client ROI (return-on-investment) and net income profitability using exceptional tenant screening, lease negotiation and financial management practices.
Jason has cultivated trust and honesty with investors and tenants; tailored property management services to achieve expectations across all financial, maintenance and regulatory issues; maintained 100% occupancy on 98% of properties.
Alice Kelly
Alice is a licensed REALTOR and Property Manager and certified rental inspector with over 18 years' experience. She specializes in mid to large multi-family properties throughout the Greater Sacramento area.
Alice understands that Property Management is 24/7 – and is there for her owners and tenants 24/7! She listens and communicates, as well as being proactive and involved with the community. Alice is also knowledgeable on all the current landlord and tenant protection laws, which is vital in our current market.
Additionally, Alice has been a landlord in Midtown-Sacramento for over 15 years. Through this experience, she is able to help her clients select the best areas in which to own rental property that will obtain the highest rents and secure the most qualified tenants.
Alice Kelly
Office:
916.926.6181 X131
Cell:
916.616.6900
Email:
[email protected]
DRE:
01961411
Jeff Novelli
Jeff is a licensed REALTOR/Property Manager with more than 35 years' experience. He believes every call from his owners and tenants is important and offers him the opportunity to provide a personal touch in what can be a fast-moving environment!
Jeff knows the team is equipped to operate successfully in all areas, from new construction, to established residences. From managing fully rented complexes to those which need fully qualified residents.
Bring Jeff your projects, including large to average scale, new construction and smaller portfolios.
What People are Saying About Us
By far the best property management professional I have met yet. Darren Babby has consistently went above and beyond his job title working with me in many ways. Always available and willing to help solve problems that inevitably arise, he has become a great resource to turn to. I can't say enough great things about Darren and the company that cares enough to employ people of such high character.
Dustin
Carmichael, CA 05/18/2020
I rented a place just recently from M&M. Dealt with Darren the entire time and he was awesome! Renting a home from him was unbelievable easy. He responded every-time i had any questions and pushed to get things fixed around the house from the homeowner. I remember sending him a text 1 night around 9pm and 10 seconds later he called to help out. He was awesome and a really good
person.
Josh
4/20/2020
My property manager, Teri Chikami, is always very responsive when I have an issue at my home. I had a light go out yesterday and couldn't buy a replacement bulb as the bulb was integral to the fixture. I reported this to Teri via email at 4:30 pm and got a call from an electrician within 15 minutes!
The next day the electrician came out and replaced the fixture. Every time I have made a request for an issue Teri is instantly on it and things get resolved promptly. I am very pleased with the response time to issues at my residence!
Juliana
Sacramento, 3/24/2020
My family and I are entering our third year using M&M properties to manage our rental properties here in Rancho Cordova and we could not be happier with their services! Our agent, Teri Chikami, is wonderful! She does a great job of being a fair and neutral advocate for our tenants all while protecting our interests as property owners. Teri advertises our properties to potential renters, handles all of the showings and only brings us qualified applicants.
Ashley
Sacramento, CA 05/08/2020
I am not usually a fan of property management companies but Jim Hall with M & M was very professional and responsive over the last 5 years as a tenant in one of his properties… Thanks Jim.
Tony
Long Beach, CA 1/9/2020
Very professional and responsive.
I have rented from several Property Management Companies and can honestly say, M&M is one of the best. Our property manager responded to all communication, made necessary repairs when needed, and did not gouge us on security deposit when we moved out. The home was in good condition upon our move in, the home was clean, paint looked good, no pre-existing conditions. M&M really cares about their tenants and our 3-year stay at this property was pleasant. If you're looking to move, I would recommend contacting M&M Property Management.
Jonathan P.
Responsive and accommodating.
I rented my very first place with Wes at M&M. He always got back to me when I called about a concern. I had an ongoing plumbing issue (shower wouldn't work, just the bath) that required a few different appointments and they were able to go in the condo while I was at work and make the repairs. Considering I was working full time it made things very easy for me. I always paid my rent on time and never had any problems. I would have never moved if it wasn't because the owner decided he didn't want to use the property as a rental anymore. I would recommend renting from these people.
Leslie C.