M&M Property Management Company was recently ranked #1 Residential Property Management Company in the Sacramento Region. We are a local company, delivering world class property management.
What sets us apart?
Locally owned and managed for over forty (40) year
We manage over 2000 "doors", including both single family and multi-family properties
We have 29 property managers, many of whom have been at M&M for over 10 years
Our property managers live all over the Greater Sacramento area, including in the counties of El Dorado, Sacramento, Placer, and Yolo
Our property managers are the Single Point of Contact (SPC) for our owners and tenants…eliminating the need to speak to different staff members for different situations!
All of our property managers are also Realtors, and experts on representing you on sales and purchases (see www.bmrealtor.com)
We also have a "sister" company, Associated Management Concepts (see www.assoc.com) that manages Homeowner Associations
We are one stop shopping for all real estate needs!
M&M Property Marketplace Sponsors

Dump Your Junk, LLC
Call us Today: (866) 276-6050
Quality Property Management in Sacramento
M&M Property Services & Management is a recognized leader in the Sacramento Property Management field. We've been in the Sacramento Property Management business for over 40 years and have earned an excellent reputation based on our performance and integrity. We're a full-service company with a staff of over 25 Property Managers, as well as an accounting department and an administrative staff.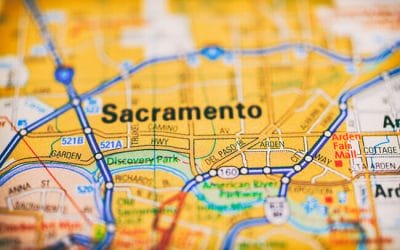 Discover the latest trends in Folsom's rental market, focusing on three-bedroom properties. M&M Properties' recent report provides valuable insights for renters, landlords, and investors alike.
read more
What People are Saying About Us
By far the best property management professional I have met yet. Darren Babby has consistently went above and beyond his job title working with me in many ways. Always available and willing to help solve problems that inevitably arise, he has become a great resource to turn to. I can't say enough great things about Darren and the company that cares enough to employ people of such high character.
Dustin
Carmichael, CA 05/18/2020
I rented a place just recently from M&M. Dealt with Darren the entire time and he was awesome! Renting a home from him was unbelievable easy. He responded every-time i had any questions and pushed to get things fixed around the house from the homeowner. I remember sending him a text 1 night around 9pm and 10 seconds later he called to help out. He was awesome and a really good
person.
Josh
4/20/2020
My property manager, Teri Chikami, is always very responsive when I have an issue at my home. I had a light go out yesterday and couldn't buy a replacement bulb as the bulb was integral to the fixture. I reported this to Teri via email at 4:30 pm and got a call from an electrician within 15 minutes!
The next day the electrician came out and replaced the fixture. Every time I have made a request for an issue Teri is instantly on it and things get resolved promptly. I am very pleased with the response time to issues at my residence!
Juliana
Sacramento, 3/24/2020
My family and I are entering our third year using M&M properties to manage our rental properties here in Rancho Cordova and we could not be happier with their services! Our agent, Teri Chikami, is wonderful! She does a great job of being a fair and neutral advocate for our tenants all while protecting our interests as property owners. Teri advertises our properties to potential renters, handles all of the showings and only brings us qualified applicants.
Ashley
Sacramento, CA 05/08/2020
I am not usually a fan of property management companies but Jim Hall with M & M was very professional and responsive over the last 5 years as a tenant in one of his properties… Thanks Jim.
Tony
Long Beach, CA 1/9/2020
Very professional and responsive.
I have rented from several Property Management Companies and can honestly say, M&M is one of the best. Our property manager responded to all communication, made necessary repairs when needed, and did not gouge us on security deposit when we moved out. The home was in good condition upon our move in, the home was clean, paint looked good, no pre-existing conditions. M&M really cares about their tenants and our 3-year stay at this property was pleasant. If you're looking to move, I would recommend contacting M&M Property Management.
Jonathan P.
Responsive and accommodating.
I rented my very first place with Wes at M&M. He always got back to me when I called about a concern. I had an ongoing plumbing issue (shower wouldn't work, just the bath) that required a few different appointments and they were able to go in the condo while I was at work and make the repairs. Considering I was working full time it made things very easy for me. I always paid my rent on time and never had any problems. I would have never moved if it wasn't because the owner decided he didn't want to use the property as a rental anymore. I would recommend renting from these people.
Leslie C.
American River
Antelope
Arcade
Arden
Citrus Heights
Davis
Elk Grove
Folsom
Greenhaven/Pocket
Laguna
Land Park
Natomas
North Highlands
Rancho Cordova
Rio Linda
Rocklin/Roseville
Sacramento
West Sacramento